Roll Cage - 8 Switch Leash Street/Strip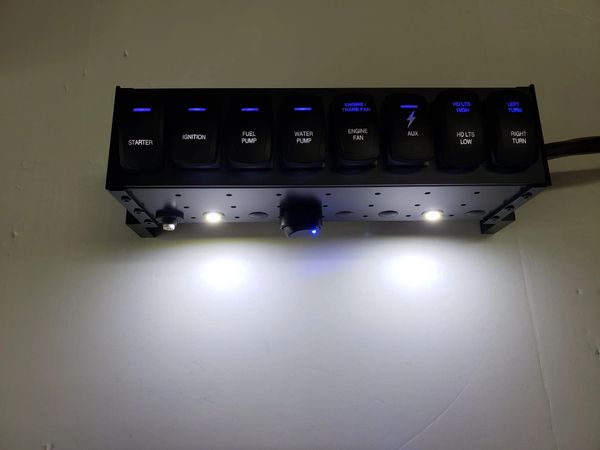 Roll Cage - 8 Switch Leash Street/Strip
This Switch panel is designed specifically for the Leash Electronics Street/Strip relay board, and covers most of the circuits needed. 

Included Switches are - 1. Starter, 2. Ignition, 3. Fuel Pump, 4. Water Pump, 5. Engine Fan/Trans Fan, 6. Aux, 7. Head Lights Low & Park Lights/Head Lights High, 8.Turn Signals, and dome switch in base.
The parking lights will run together with head lights low and high.

The switch labels are laser etched into the surface and no customization of switches outside of list above is allowed.

2 Dome lights are included and with a base mounted dome light switch. 

Switch Panels now come standard with the new Billet Aluminum End caps with integrated tube mounting clamps.  These will fit 1.500", 1.625" and 1.750" diameter cages.