RaceWire Auxillary Relay PDM-01 Standard 8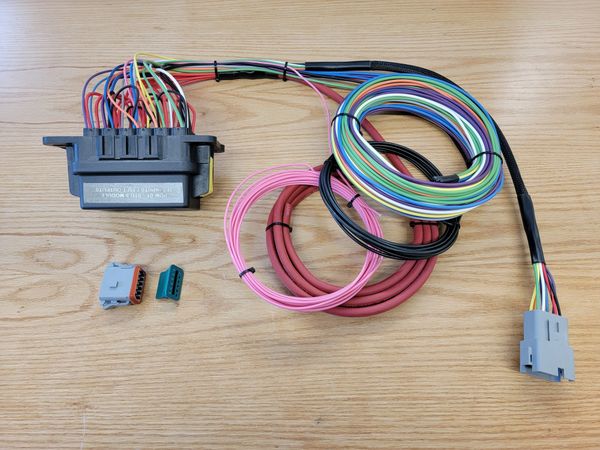 RaceWire Auxillary Relay PDM-01 Standard 8
  RACEWIRE Solutions is proud to introduce a new line of Auxillary Relay PDM units for drag race and street cars. The PDM system is capable of operating in high vibration environments such as drag racing, off-road, and strip/strip cars. These PDM units use common plug-in fuses, relays, circuit breakers, resistors, diodes, etc. These modules are 200 amp capable, and IP67 rated for moisture and sealing if the need is there.

    This unit is designed for the consumer who wants to wire their car themselves without the hassle of using "Universal Green PC" type relay type boards.
Each PDM unit comes with the relay/fuse block, Deutsch 8 or 12 Pin connector for inputs to the module, 15ft output harness, and 6ga Power cable. 
PDM-01 - Standard
8 - 35 amp relay circuits 
All prewired
Either 12V or GROUND Activated Relays

15ft Wiring Output Harness to all accesories

2ft Input Harness with Deutsch Connector