RaceWire - Billet Racepak VNET Module Mount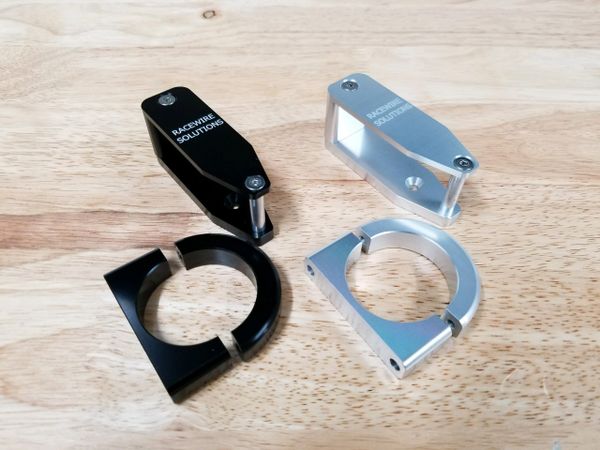 RaceWire - Billet Racepak VNET Module Mount
New Product Alert!   In Stock!
        After wiring cars over the years, I've found many things that would life easier and allow for a cleaner install.  For those of you with a Racepak Datalogger, you no longer need to use zip ties to hold your VNET modules together or to mount them to a panel. These are Billet 6061 aluminum mounts, with stainless hardware for surface mounting, or with the optional tube mount. One clamp kit can safely hole between 5-7 VNET modules in a stack.  For those guys with 10-15 modules in a stack, we suggest using 2 of these.  
    These are designed to sit flush with your firewall, using the supplied screws for mounting or with the optional cage mount clamp.  Stainless Hardware, and mounting template are provided to aid with the install.
    We have these available in two colors, Bright Dip Anodized Black, or Clear Anodize.  The clear anodize looks like a polished aluminum.
   These are priced as one single unit.  Pricing changes if you order more than 2 VNET Module Clamp brackets together.