RaceWire - Billet Steering Column Connector Mount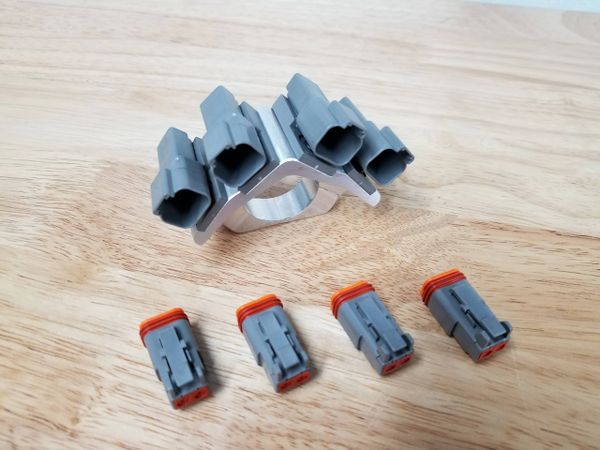 RaceWire - Billet Steering Column Connector Mount
New Product Alert!
For those of you who want a nice, clean way to mount electrical connectors to your race steering column, we have a solution for you.  Many people use zip ties or hose clamps to hold the connectors and wiring to a column, but that is not a clean nor functional way to do so.  With these billet aluminum mounts, you have a nice, clean and function way to hold 4 - 2 Pin Deutsch connectors on the column.  This product was developed in house on customer cars that we wire, and found a need for them.
- Made from 6061 Billet Aluminum
- Available to fit 1.25" Column OD or 1.50" OD. 
- Positions to utilize 4 Deutsch 2 pin connectors with mounting clip
- Connectors and pins/sockets/locks are all included.
- Anodized Black