RaceWire Solid State Kill Switch Kit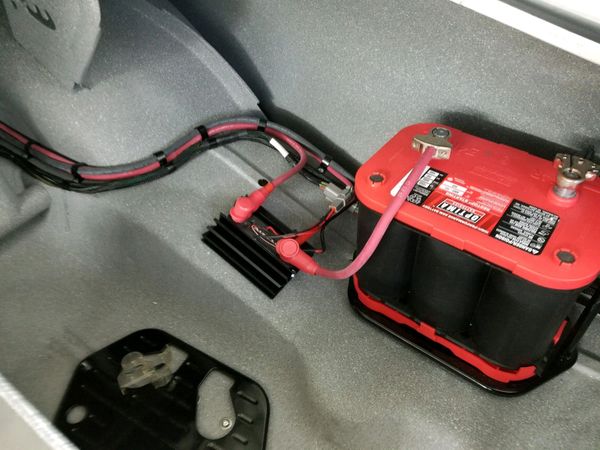 RaceWire Solid State Kill Switch Kit
RaceWire Solutions new Solid State Kill Switch kit is the simplest way to get rid of the old school, unsightly mechanical kill push/pull switch in the rear of your car.

This new solid state switch eliminates the issues surrounding the mechanical push/pull type kill switch. By using this switch or kit, your able to mount the switch anywhere you like in the vehicle, and only have to deal with drilling one 3/8" hole in the rear of the car for the mini kill switch. This switch is not susceptible to vibrations that can plague the mechanical push/pull type style of switch.


This solid state switch has a very small foot print, making it perfect for race car guys with batteries mounted up front or in the back of any car that typically is very space limited (cars with water/fuel tanks etc). 

We have several options listed below to chose from, but here is what the break down of this base system.
Mini KIll Switch Included
14ga Wiring pigtail w/ Deutsch 2 Pin Connector Included
3 - 2ga Copper Ring Terminals for Solid State Switch
2 - 14ga Ring Terminals for Mini Kill switch
Optional Items
25ft 2ga Ultra Flex Battery Cable (Fine Strand) in red or black
Billet Firewall Battery Cable Pass Thru
Upgrade to 300 Amp Switch
Triple Wall Heat Shrink for covering your crimped ends