Roll Cage Switch Panel - LED Backlit - Contoured Rocker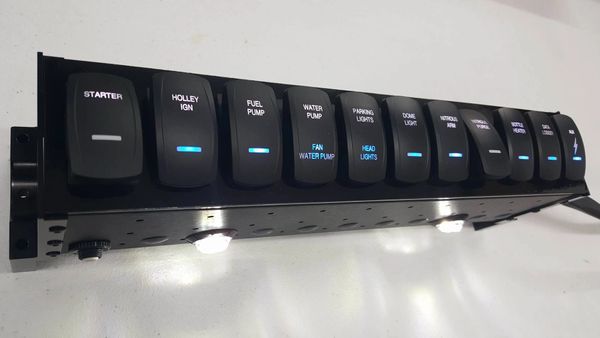 Roll Cage Switch Panel - LED Backlit - Contoured Rocker
This Switch panel is designed for low amp draw circuits only.  All circuits and switch types are to be determined from the customer spec sheet that needs to be filled out once you order. 




The switch labels are laser etched into the surface of the actuator based on your needs.  Anything is possible for this style of switch for wording/labels/symbols etc.  




Once an order is placed, you will receive an email with a buildsheet to fill out.  On this sheet it will have - wiring exit side, switch labels, rock or rock down for activation, switch colors, and face plate color.  




Switch Panels now come standard with the new Billet Aluminum End caps with integrated tube mounting clamps.  These will fit 1.500", 1.625" and 1.750" diameter cages.