In-Dash Switch Panel - STD Switches - Low Amp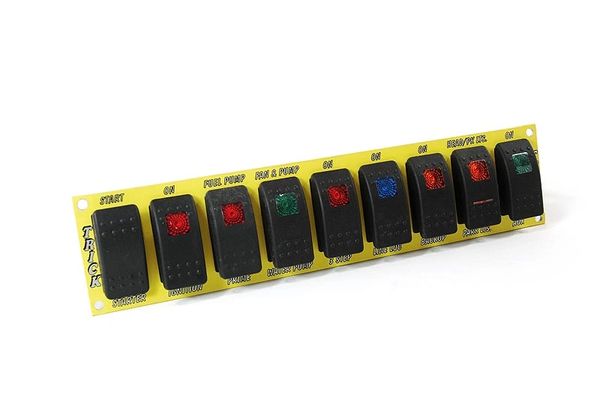 In-Dash Switch Panel - STD Switches - Low Amp
This Switch panel is designed for low amp draw circuits only. All circuits and switch types are to be determined from the customer spec sheet that needs to be filled out once you order.

These switch panels come with a general decal card for the customer to choose their own labels.

This can be used for activation of all types of circuits, depending on what your needs are.

These are available from 2-13 switches. This switch panel MUST BE USED WITH RELAYS.